09/03/2021
HIGH POINT MARKET JUNE 3 - JUNE 9, 2021
JOIN US FOR HPMKT JUNE 3 - JUNE 9, 2021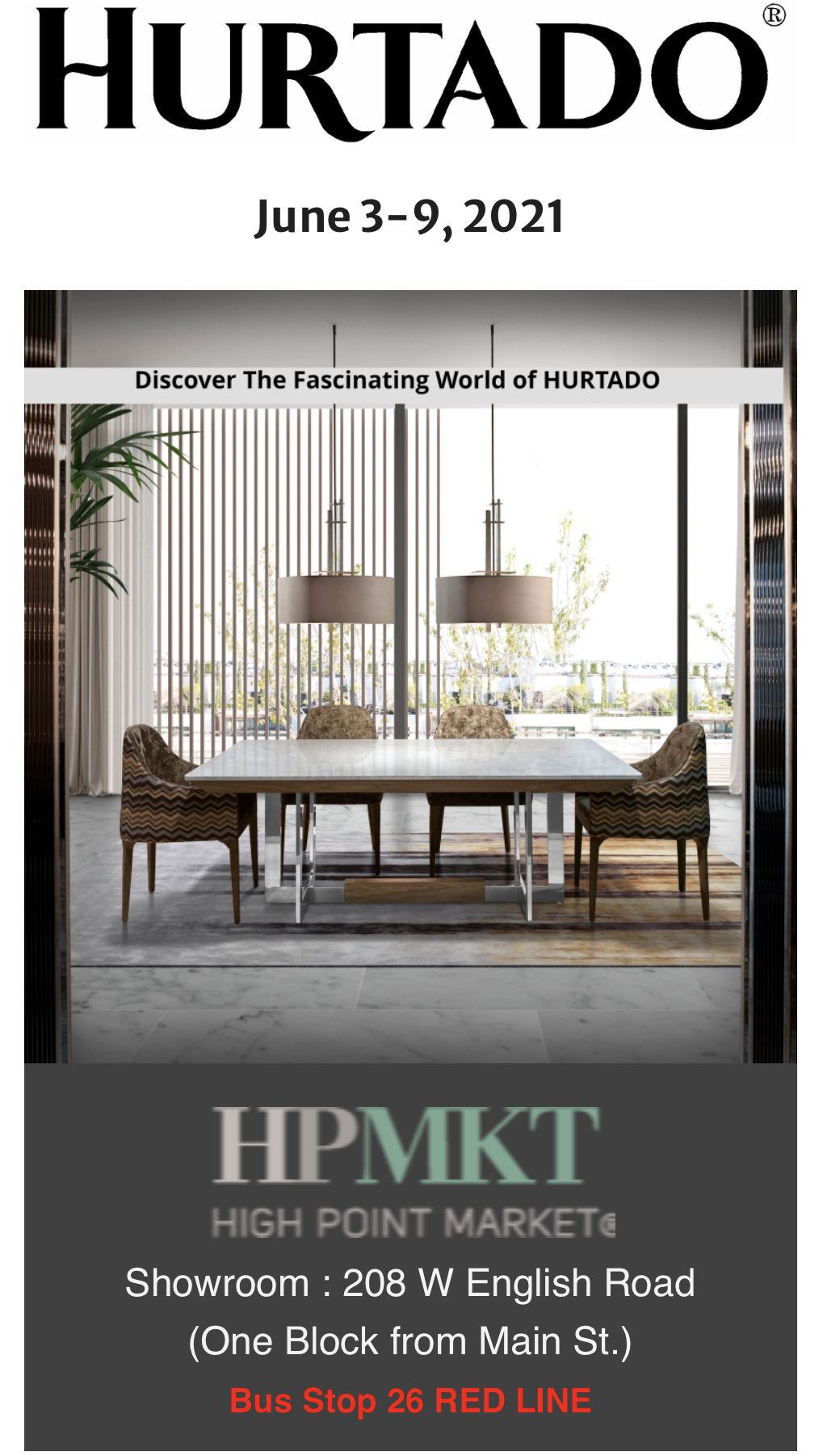 Why HURTADO?

For well over 80 years, 100% of HURTADO production is manufactured in Valencia, Spain.

By controlling production of our products in our own facilities, we have complete control of all processes, thus offering the highest levels of quality control.

HURTADO presents unique designs, inspired by different cultures and time periods.

From traditional to the most contemporary collections, HURTADO is able to collaborate and achieve your design vision.

HURTADO furniture pieces are manufactured according to the finest artisan craftsmanship.

Intricate fine detailing in HURTADO traditional/classical collections are evident in the quality of marquetry and inlays.

The Evolution collections acquire personality and distinction due to the, large variety of woods and finishes that are offered.

HURTADO is flexible. We can offer custom sized furniture while maintaining the same quality and integrity

HURTADO is known worldwide for attention to detail. Historically this began with fine wood carving which gives a unique view of what is needed to meet the Hurtado expectation of excellence in design & manufacturing.

HURTADO Factory is in Valencia, Spain, very well connected worldwide. HURTADO also has a showroom in High Point NC, USA.