20/02/2018
Hurtado Middle East Project
HURTADO Furniture is celebrating the completion of their ambitious Middle Eastern project; the newest designs created as part of this project have been added to Hurtado Distinction Collection. Lustrous sophistication ties the latest pieces in with the rest of the collection while the combination of international styles produces a unique, luxurious feel reminiscent of the most refined Art Nouveau pieces.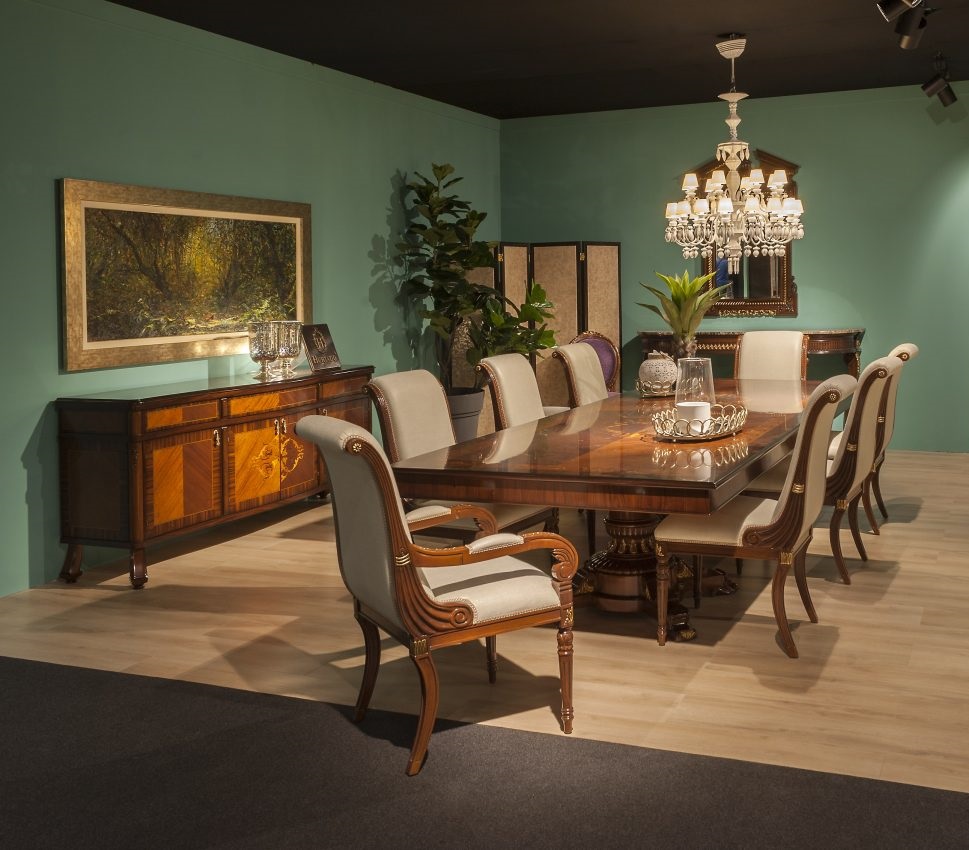 The Dining Table is crafted with veneers of the highest quality- golden accents complement the high-gloss walnut, rosewood, olive and sycamore woods in perfect harmony while elegant designs curve down the ornate legs.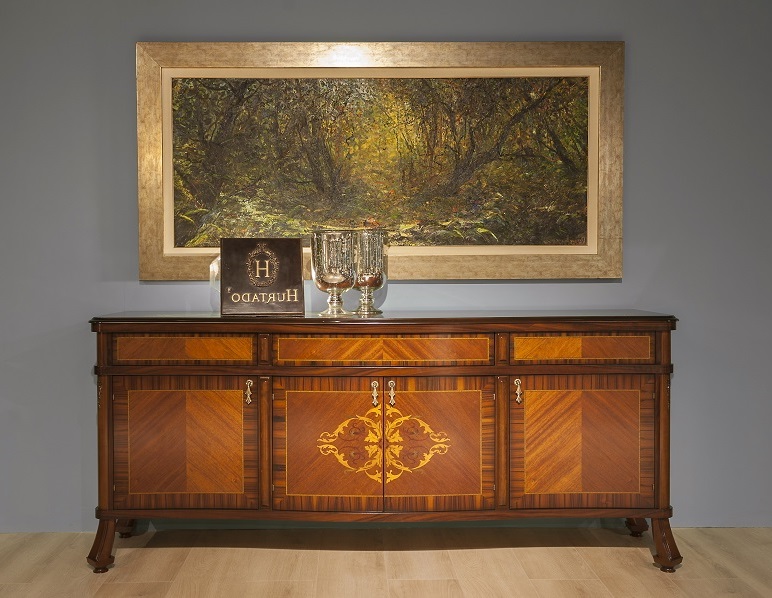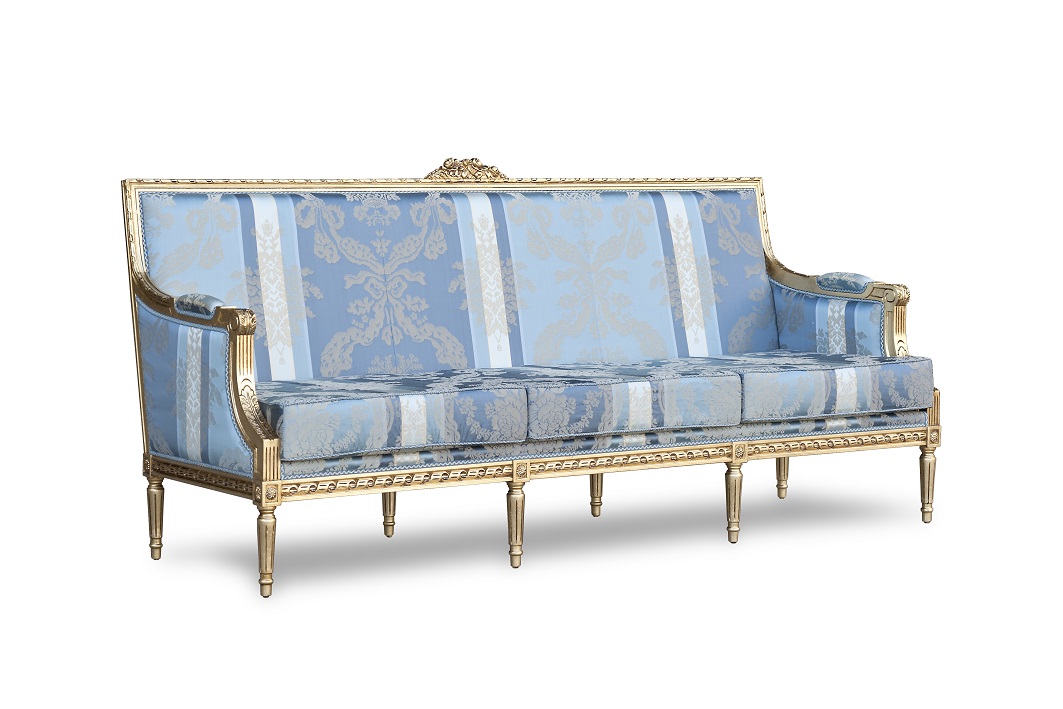 The accompanying Traditional Chairs seamlessly weave together the best of traditional hand-crafting techniques and the most advanced technology in Systems of production and quality control.
Intricately carved with flowing designs, the gleaming wood contrasts beautifully with the delicate upholstery made from the finest fabrics. The pieces stand alone as works of art, but seamlessly blend together as an elegant collection.